What's Included in a Dumpster Rental?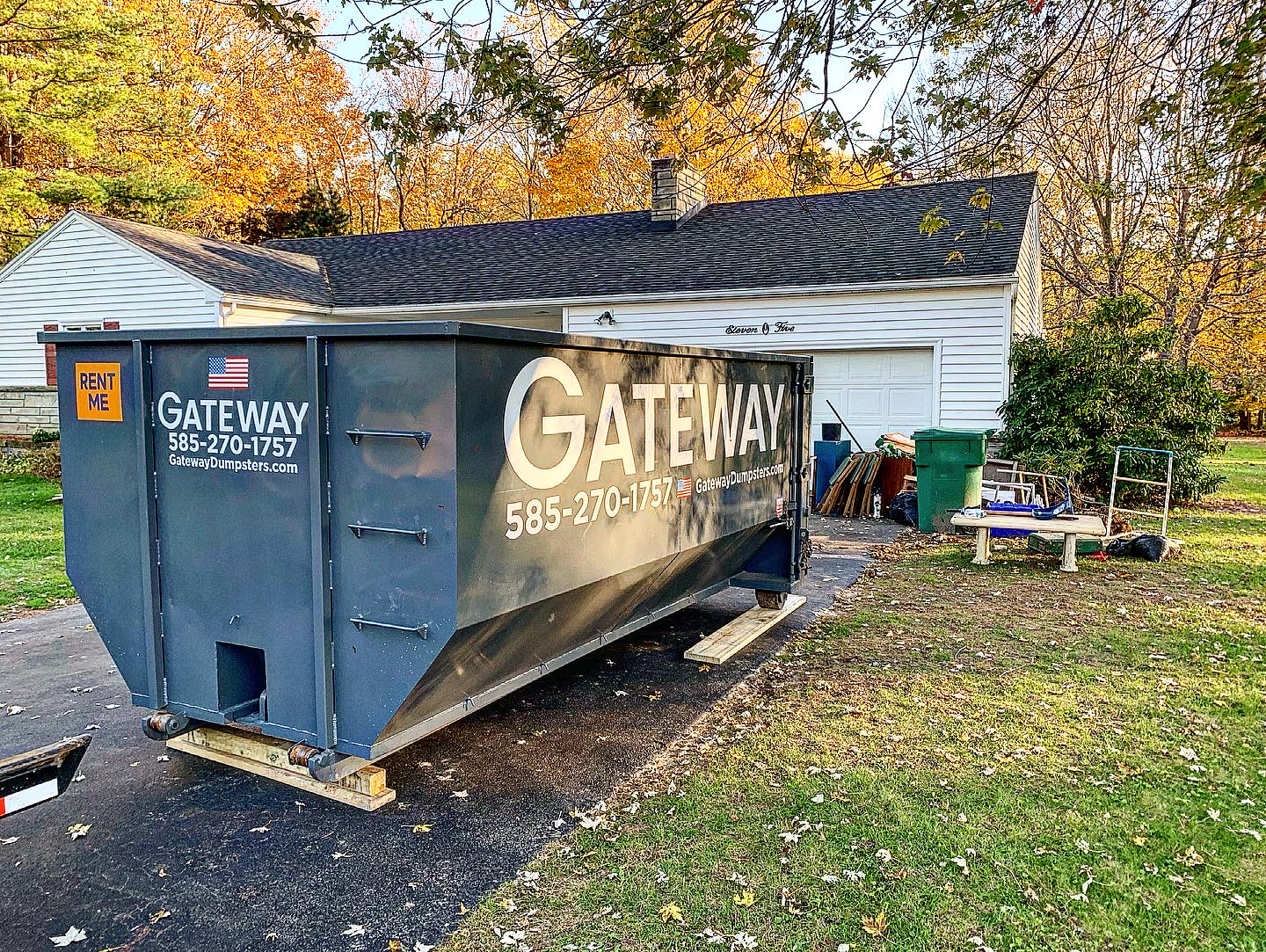 If you're a homeowner in Rochester that needs a dumpster rental service, you may have a lot of questions about what you should expect when renting a dumpster. There are any number of different factors that can come into play when a company determines a dumpster rental cost, from duration to size to the materials being handled. But what's included in a dumpster rental when you're working with Gateway Dumpsters? Here's a quick overview of what you can expect during the process.
Dumpster Rental: What to Expect
There may seem like a lot of questions when you're renting a dumpster, the first of which is duration. At Gateway Dumpsters, we offer 1-, 3-, and 7-day pricing on all our dumpsters, so that you have the time you need to get the job done. If you're already organized and are ready to go, a one-day rental may give you enough time to simply transfer your jobsite, deep home cleaning, or other trash to a dumpster. But what if it isn't enough time?
A three-day rental gives you more time to sort through things that you're getting rid of, giving you enough time to take your time in the process. Similarly, if you want to simply have a dumpster on site while undertaking a large project, such as tearing out drywall from a flooded basement space, a seven-day rental gives you more time to work while getting rid of debris.
When you rent a dumpster through Gateway Dumpsters in Rochester, our haul away dumpster service costs include drop off and pick up costs. Though we serve a wide area, we may have some additional fees if you're more than 25 miles outside of our typical service area. Sales tax is typically charged on top of those expenses.
There are also some limits on what you can put in a dumpster under local, state, and federal laws. Hazardous materials, refrigerators that used freon, hot water heaters, electronics, and flammable materials should be kept out of your dumpster, though we do offer some services to accept some of these items at an additional fee. Construction debris, demolition debris, and household waste such as cardboard, furniture, most appliances, home décor, and other junk can all be placed in our dumpsters.
Ready to get started? Find out more by contacting the professionals at Gateway Dumpsters in Rochester for dumpster rental services.